Looking for bounce house and water slide rentals in Aurora, Illinois? Kidz Jump Inc. has got you covered.
Bounce House Party Rentals in Aurora Illinois. Let me help you find what you need quickly!
Enter your desired date and time to view all available options.
Enter Your Date & Time
Come experience the excitement of the super water and dry slide in Aurora, Illinois!
Looking for an exciting way to make your next event unforgettable? Look no further than water slides and bounce houses rentals Super Slide! This towering inflatable slide is the perfect centerpiece for any outdoor event, from backyard barbecues to community festivals.
Experience the ultimate thrill with the Volcano Super Slide! Standing at a towering height of 22 feet, this slide promises to excite kids and adults in Aurora, Illinois. Its striking design, resembling a vibrant volcano, and steep drop make it a true attention-grabber, leaving a lasting impression on all who dare to take on the challenge. The Volcano Super Slide also offers the option of a dry slide, making it available year-round, making it a great investment for party rental businesses or event planners. Don't miss out on the chance to add some excitement to your next event. Order the 22ft Volcano Super Slide today and take your party to the next level!
Read More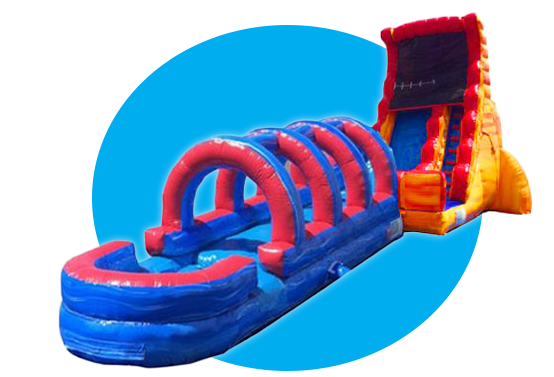 Aurora Illinois Popular Featured Bounce Bouses & wet ans Dry Inflatable slide Rental
Check out our extensive selection of Aurora inflatable bounce houses, water slides, and dry slides for rent.
Kidz Jump Inc. in Aurora.
description here
Looking for Inflatable Bounce House Party Rentals in Aurora, Illinois, and nearby areas? Look no further! Kids Jump Inc. has been providing Bouncy Houses, Moon Jumps, Moonwalks, and more for over ten years. Our extensive experience lets us know how to make your event unforgettable. Choose from our impressive collection of officially licensed Bounce Houses to add some extra fun to your special occasion.