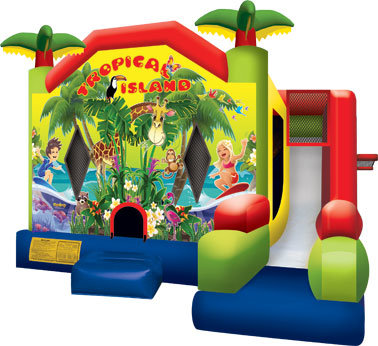 78-Tropical-Bounce-House-7in1

Book it Now Online And Get $10 Off use code: jump
Reserve Online Easily! Choose Delivery, Date and Time, Bounce House or Party Equitment and We Deliver and Set Up for You!
Call or text At 630-936-9976 or 630-546-8826
This beautiful bounce house comes with vertical and horizontal pop-ups, 2 basketball Hoops, and a slide, the actual size is L: 22'0" (6.71 m) W: 19'0" (5.8 m) : 14'8" (4.48 m) and the set up area is 25'0"Lx25'0"Wx17'8"H,

(Groups of 2 to 5 Years old 10 Kids at time) (Groups of 6 to 12 years old 8 Kids at time) Grups of 13 to 18 Years Old 5 at time

, the rental is only of 5 hrs, if you need more then 5 hrs there will be an additional charge.


For your convenience we deliver and set up the bounce houses and pick up as well.




24 HRS ONLINE RESERVATIONS! BOOK IT NOW AND GET $10 OFF.