Saint Charles Illinois Kidz Jump Inc Bounce House Rental & Water Slide Rentals. Bounce House Tent Tables and chairs for Rent in St Charles
Kidz Jump Inc Bounce Houses Rentals In Saint Charles We are a full-service event rental company delivering daily to St Charles IL a Large selection of inflatable bounce houses, combos, water slides, Tents Tables and Chairs. We provide fun For everyone. Book online 24/7 at Bounce Houses Kidz Jump Inc Inflatables are known as moonwalks, jumpers, jumping jacks, jumpy castles, bounce houses, fun houses, bouncy castles, or even nervous castle we carry a large selection to help you celebrate your next birthday church, school, back yard event, or corporate event. Bounce Houses from Kidz Jump Inc are cleans and sanitizes.
Order-by-Date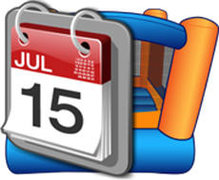 Hot Deals
All Inflatables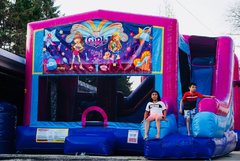 7IN1 BOUNCE HOUSES COMBO WITH SLIDE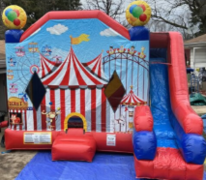 5IN1 BOUNCE HOUSES FOR RENT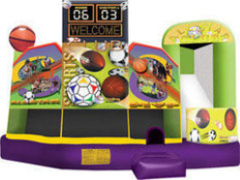 4IN1 BOUNCE HOUSES FOR RENT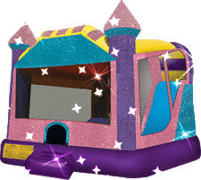 15x15 BOUNCE HOUSES FOR RENT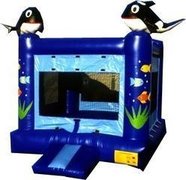 3IN1 BOUNCE HOUSES FOR RENT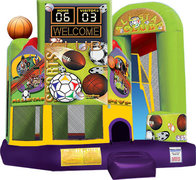 WATER & DRY SLIDES FOR RENT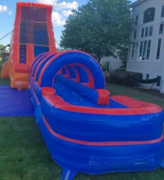 Tents Tables & Chairs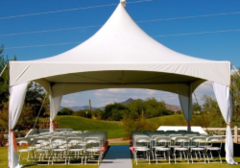 # Generators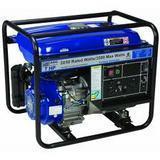 NEW BOUNCE HOUSES IN 2023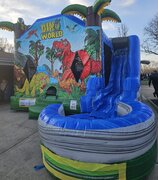 Are you looking for great Inflatable Bounce House Party Rentals In St Charles Illinois for your next event? If so, you have come to the right place to rent a bounce House!
KidZ Jump Inc has been Renting & delivering Inflatables Jumpy Castles Known as Bouncy Houses, Moon Jumps Bouncers, Bounce house Moonwalks, and Brincolines. Bounce House rental and other great Party equipment for over a decade. With so many years of experience delivering a good time, we know exactly what it takes to make your special event a HUGE success! We have an incredible selection of officially licensed Jump Houses rentals.
Rain No Problem! Don't worry about the rain book with confidence. We call you on the day of your party to ask for a Go-No-Go. If you decide it's a Go then have a great party. If you decide its a No Go then we will get you next time! We will get you a Rain Check, Reschedule, or Refund. Yep, it's that easy! Moonwalks for rent (like Disney Princess Castle, Justice League Bounce House, Jump Houses sports, Batman combo Jumpy, Mikey Mouse Bouncer, smiley face bounce house combo, Happy face Jumper, Inflatable Castle 7 in 1, Frozen Jumpy House, Paradise Inflatable, Palm Tree Moon Jump, Arena Inflatable Castle, Orange Inflatable jump castle, Tropical Island Inflatable Moonwalk, blue and red Inflatable castle, Funhouse Inflatable, Pink Princess Castle, Cinderella Inflatable Castle, Inflatable Knight Castle, Girl Thing Bouncy House, Mickey Park, Inflatable Bounce House Round Cake, Spiderman Jump House, Inflatable Sport USA, Red Princess Castle, Inflatable Bouncer Seaworld, Justice Inflatable Moon Jump, Tinkerbell moon jump, Fire Dog Bouncer, All Sports Inflatable Jumper, Elephant Bouncy, Jungle Bouncy House, Hello Kitty Inflatable jumper and many more) that are perfect for parties. We also have Moonwalks Dry and wet slide rentals that will make your guests slip and slide all summer. Bounce House Rentals...everything you want, the way you want it! Now We are in Illinois Kidz Jump Inc Party rentals. As well as our Jumpy Houses are clean and safe Bouncers. Kids love to jump in our huge Inflatables.
Combo Moon jumps to get their name from being a "combination" of the popular jump house and any number of additional elements—features like climb & slides, basketball hoops, and obstacles. Inflatable Bounce House Slide Combos are the ultimate jumpers for your parties, carnivals, fundraisers, corporate events, and more. The large interior jumping areas include many activities in one unit, including jumping, climbing, sliding, basketball hoops, log, and pop-up obstacles for hours of active fun! They are loved by children throughout the Greater West Chicago Land. Have a party that is healthy, simple, and fun. Bouncing puts you in a state of health and fitness improves your sense of balance, provides an aerobic effect on your heart, strengthens your muscles, and helps increase the capacity for respiration, which results in better mental performance. Our combo slide bounce houses are made of Lite-n-Strong fire-resistant lead-free vinyl for safety. Parents and spectators are offered a clear view with the 360-degree mesh sides of our combo bounce Houses.
Inflatable Bounce house rentals are taking the Parties by storm. People often don't know what to call them through Bouncy House Parties, Moonwalks, jumpers, bouncers, Moon Jumps, or even a kid's party inflatable thing. We call them fun and we have a great selection with all of your favorite characters. We also have inflatable slides, chairs, and tables. So whatever you want to call them...give us a call or reserve online and we promise a great time